Scott Rohlfs solo exhibition / Summer Soirée 2016 group show

WHERE: Copro Gallery, 2525 Michigan Ave. T5, Santa Monica, CA 90404
Ph: 310/829-2156
E-Mail: CoproGallery@Live.com

WHAT: Scott Rohlfs solo exhibition hosted by Jenna Jameson / Summer Soirée 2016 group show
Scott Rohlfs Web-preview
PURCHASE PRINTS
Summer Soirée Preview

WHEN: Exhibit runs; July 9 – July 23, 2016
Opening Reception: Saturday July 9, 2016 - 8:00 – 11:30 p.m.

ADMISSION FREE - NO AGE LIMIT - NO DRESS CODE

Contact: Gary Pressman, Gallery Director Copro Gallery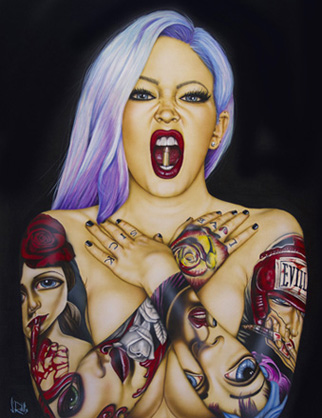 'Love Sick' 54" x 42" acrylic on canvas

Copro Gallery presents a solo exhibition by artist Scott Rohlfs. Inspired by motifs from street art, graphic novels, comic books and the feminine form, his high gloss, brightly colored paintings are a fusion of personal experiences and influences in tandem with high fashion. Using timeless elements, moody atmospheres and tattoo-inspired couture his style is both beautiful and surreal. Scott pays much attention to the depiction of the eyes as "windows to the soul" that immediately invite personal narrative drawn from public, or shared consciousness and visual language.

The opening night reception July 9, will be hosted by celebrity Jenna Jameson. She has all the attributes that personify Scotts' paintings with a body that is a true work of art decorated with some of the greatest pop-surrealism tattoos of our time. Recently she has been Scott's muse for three of his new paintings which will be on view for the exhibition. There will be special limited prints available at the opening and a giveaway raffle of 10 prints for collectors that show up before 9:00 PM and many surprises!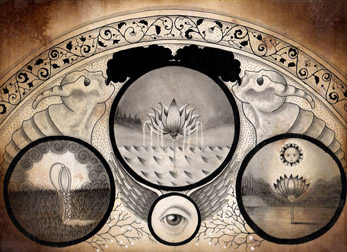 Linsay Blondeau - Evolution of the Sea
Summer Soirée 2016 group show

In it's second incarnation the 'Summer Soirée 2016' celebrates the sultry, 'Dog Days' of summer where the dog star 'Sirius' appears to rise just before the sun. To the Greeks and Romans they referred to these days as the hottest time of the year and a period that could bring war and disaster.
From Homer,The Iliad -
Sirius rises late in the dark, liquid sky
On summer nights, star of stars,
the star that men call by name the Dog of Orion
Brightest of all is he,
yet withal is he a sign of evil,
and bringeth much fever upon wretched mortals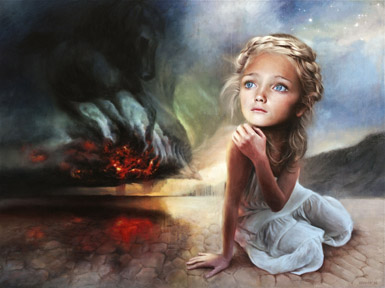 Richard J. Oliver - 'Upon the south wind, Notus delivers the falling star'

##