Best Friends - Painted Pets ll / Sugarfueled Microbats


Contact: Gary Pressman, Gallery Director
Ph: 310/829-2156
E-Mail: CoproGallery@Live.com
Web: www.CoproGallery.com

WHAT: Best Friends - Painted Pets ll / SUGARFUELED 'Microbats'

WHEN: Exhibit runs; December 15 – December 29, 2018
Opening Reception: Saturday December 15 , 2018 - 3:00 – 9:00 p.m.
Artist Talk w/ Sugarfueled 3:00PM about Bat Conservation & more

WHERE: 2525 Michigan Ave. T5, Santa Monica, CA 90404 / 310-829-2156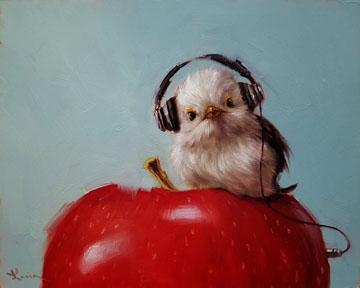 Lucia Heffernan - 8"x10" - "Apple Music"

Copro Gallery presents Best Friends ll - Painted Pets group exhibition. Get your pet painted by your favorite artist to support Best Friends Animal Society @bfas_la!!! Many caring artists are participating and offering several sizes and price ranges to choose from. There will also be many paintings of animals on exhibition at the gallery for sale with a portion donated to Best Friends Animal Society.
Email coprogallery@live.com to purchase a commission or more information!! CARING ARTSTS OFFERING PET COMMISSIONS IN THIS SHOW INCLUDE: @camilladerrico @oliviapinupart @noirnouar @grabelsky @stephanieinagaki @luciaheffernan @lauracolors @caseyweldon @juliesartcom @lukechueh @bowenstuff @kellyhutchison_art @peca @art_of_bob_doucette @jel_ena_art @boogervampire @mckenzie_fisk_art @erik_alos @sugarfueled @lorinelsonart @thebeastbrothers @alexis_trice @suzart3 @karikaturaart @darrengoldman! @sonyapalencia & @artofmiso CLICK HERE FOR INFO ON COMMISSIONS

Best Friends Animal Society is the only national animal welfare organization focused exclusively on ending the killing of dogs and cats in America 's shelters. A leader in the no-kill movement, Best Friends runs the nation's largest no-kill sanctuary for companion animals, as well as lifesaving programs in collaboration with its nationwide network of members and partners working to Save Them All!!!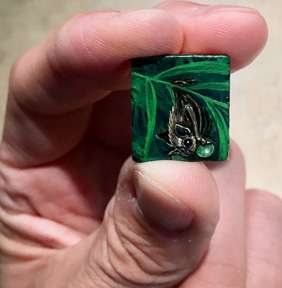 SUGARFUELED 'MICROBATS'

Artist Michael Banks AKA SUGARFUELED presents a small exhibition of mini-paintings of Bats entitled 'MICROBATS' with a portion of the proceeds to be donated to Merlin Tuttles Bat Conservation. This collection of tiny paintings is a play on the bat species suborder of Microchiroptera "microbats" within the order Chiroptera and the fact that each miniature painting is on a Scrabble tile. Microbats is my way of sharing my love for and knowledge of bats. Building awareness of the importance of these beautiful creatures, teaching the major roles they play around the world; the problems they face and what we can do to help.

Merlin Tuttles Bat Conservation - Bat's are very important to the Earth's Eco-System and are primary controllers of the vast numbers of insects that fly at night. Single colonies of cave-dwelling bats can consume hundreds of tons of insects annually. Furthermore, bats pollinate and carry seeds for many of our planet's most important plants. No group of mammals has been more misunderstood, needlessly feared or intensely persecuted. Relying on a powerful combination of science, field knowledge and photography, MTBC is helping save millions of bats, protecting public health, economies and worldwide ecosystems by teaching people to live harmoniously with bats.

If bat decline is not reversed, we could face DIRE CONSEQUENCES!
SugarFueled Bio

www.BestFriends.org www.MerlinTuttle www.SUGARFUELED.com www.CoproGallery.com On Facebook On Facebook2 On Instagram

Bergamot Arts Complex, 2525 Michigan Ave T5, Santa Monica, CA 90404 - 310-829-2156
All images and artwork Copyright 2015 CoproGallery
Please e-mail any problems with this site to CoproGallery@live.com