'SALEM' featuring artists MENTON3 - DAMIEN ECHOLS - DAVID STOUPAKIS

WHERE: Copro Gallery, 2525 Michigan Ave. T5, Santa Monica, CA 90404
Ph: 310/829-2156
E-Mail: CoproGallery@Live.com

WHAT: 'SALEM' featuring artists MENTON3 - DAMIEN ECHOLS - DAVID STOUPAKIS
SALEM WEB-PREVIEW
SALEM DAMIEN ECHOLS WEB-PREVIEW

WHEN: Exhibit runs; March 19 – April 16, 2016
Opening Reception: Saturday March 19, 2016 - 8:00 – 11:30 p.m.

ADMISSION FREE - NO AGE LIMIT - NO DRESS CODE

Contact: Gary Pressman, Gallery Director Copro Gallery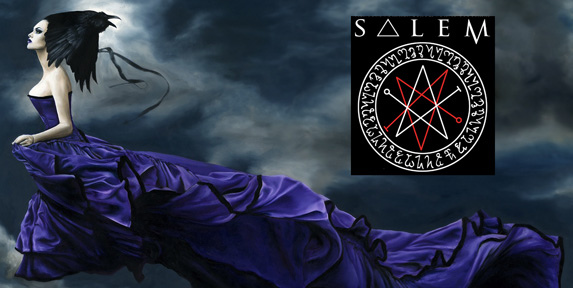 detail from menton3 painting for Salem exhibit & Salem logo added

Copro Gallery presents the art exhibit 'SALEM' featuring multimedia artist, former death-row inmate and New York Times bestselling author Damien Echols, along with two other internationally acclaimed surrealist painters / illustrators David Stoupakis and menton3. Recently all three have united as artist collective 'The Hand' and will debut their first body of original work 'Salem' at an artist reception taking place at Copro Gallery in Santa Monica, CA on Saturday, March 19, 2016. Salem will include a vast body of work from all three artists in the theme of the Salem witch trials that took place in colonial Massachusetts between February 1692 and May 1693. The Salem witch trials resulted in the executions of twenty innocent people, fourteen of them women, with all but one by hanging.
Damien Echols art work consists of glyphs, sigils and symbols designed to bypass the conscious mind and speak directly to the subconscious and will also include the last two remaining works from his time on death row: a disposable razor-crafted ancient Viking wood carving, and a bird figurine constructed from paper, soap, and paper clips. Both David Stoupakis and menton3 have created some of their strongest, most beautiful work yet with a wide array of paintings and drawings ranging from gigantic masterpieces to smaller detailed pieces.
"The Hand is committed to creating Magick-inspired art that showcases peace and beauty within the ashes of horror and tragedy" said Echols. "Salem holds deep meaning for David, Menton and me as a reminder that it's possible for the tree of Magick to take root and flourish in the most hostile ground. When I was sent to prison everything was taken from me so now I repurpose things that are meaningful, for my body. Salem is as much about Magick as it is about art."
"My art develops from the human condition, and seeks to address who we are, and what we are here for. The Hand collective with Damien, Menton, and myself has solidified my growth as an artist. With Salem we aim to pay tribute to and juxtapose the beauty and grace of the fallen ones with the atrocities that happened in Salem Mass. in 1692," said Stoupakis. "It has been a great honor to embark on this 9-month journey and shine some light where so much darkness has fallen."

"I paint as a need to manifest the internality of my own psyche. Getting to work with Damien and David on projects for The Hand, such as Salem, is quite literally a dream come true. I cannot not imagine anyone else I would rather be doing this with," said menton3.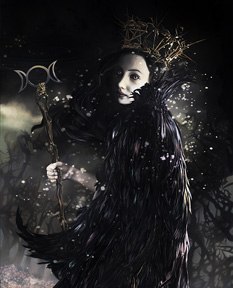 David Stoupakis detail 'Mage' 30" x 17" oil on panel

About David Stoupakis
David Stoupakis is an internationally acclaimed painter whose work is inspired by fables and nostalgic archetypes to the places and situations of his childhood, and is broadly influenced by the masters from the Renaissance in Europe, 14th to 16th century. His work has appeared as album cover art and graphic novel illustration. Some of his more notable work includes Korn's album See You on the Other Side and Joe Hill's Wraith. His work can be found in private collections, galleries and museum exhibitions across the world.
About menton3
Menton J. Matthews lll / menton3 is a self-taught painter, illustrator, and fine artist. His personal axiom is, "externalizing the internal so that resolution is a forgone conclusion." His subject matters are drawn from daily meditation, alchemical writings, symbology, and Jungian psychology. He frequently creates his own mediums from scratch, adding to the unique property of each individual work he produces. menton3 has an extensive history in comics and graphic novels as an illustrator, colorist, writer, cover artist, and creator. Some of his more well-known works include, The Memory Collectors, The X-Files, Transfusion, Silent Hill: Past Life, ZVR, The Fly and Monocyte. He also served as the co-creator, designer and editor of the TOME and EXPLICITUS EST LIBER art anthology series. menton3's fine art paintings and other works have been shown in prominent International galleries including Last Rites, Strychnin, and Copro Gallery among others.

About Damien Echols
Damien Echols is an artist and New York Times bestselling author. He has been a practitioner of ceremonial Magick for over 20 years and leads classes on Magick and tarot readings. He spent over 18 years on death row in Arkansas for a crime he didn't commit before gaining his freedom in 2011. His art work consists of glyphs, sigils, and symbols designed to bypass the conscious mind and speak directly to the subconscious. He uses a combination of traditional ceremonial Magick techniques combined with his own alphabet/code to break down concepts and scenarios into abstract designs.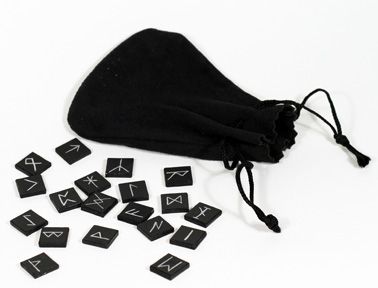 Damien Echols Death Row 'Runes'

Media Contacts:
Tahra Grant | Rubenstein Communications | tgrant@rubenstein.com | 212.843.9213
Lonnie Soury | Soury Communications | LSoury@soury.com | 212.414.5857
###