Futurology / Excessive Force / Khry Sapp
group art exhibition
3/20/2013
March 23 - April 13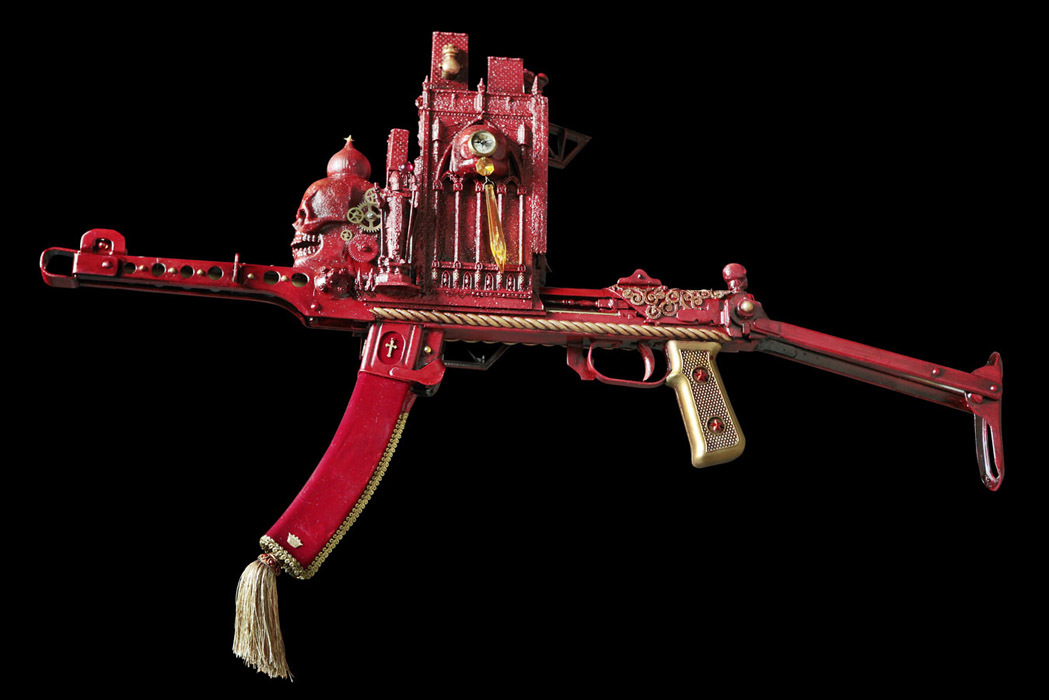 Excessive Force is built off a Soviet PPS - 43. These machine guns were given to the Soviet Shock troops on the eastern front but was soon eclipsed by its
sister machine gun the PPS 41 . If you see old war images of the Soviets taking Berlin at the end of World War ll some of the soldiers carried the PPS 41
and PPS 43. Most of the PPS -43's ended up going to China and North Korea. In the Korean conflict. over 1 million PPS -43's were made .
PPS-41 , and PPS-43 was replaced by the AK-47.
All guns HAVE BEEN COMPLETELY --DE -MILITARIZED and are safe to own. Parts have either been broken or welded into
place. All rods, springs and gears have been removed.and the ammo magazines on the Excessive Force rack is completely emptied.