Futurology / k_palamino-44
group art exhibition
3/20/2013
March 23 - April 13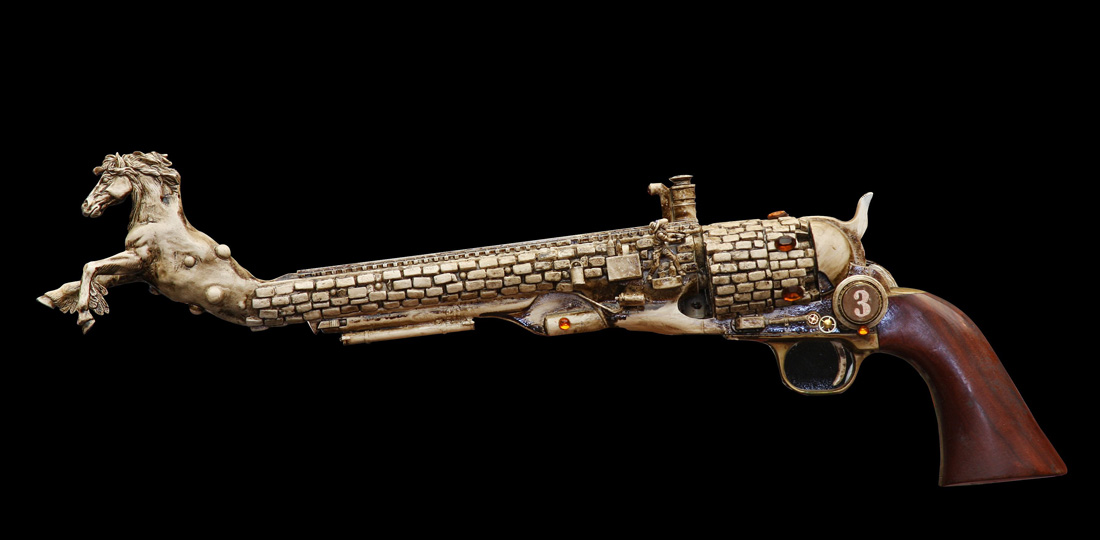 The Palomino is built off a 44.ball and cap hand gun .which found its use in the American Civil War and during the expansion into the west.

All guns HAVE BEEN COMPLETELY --DE -MILITARIZED and are safe to own. Parts have either been broken or welded into
place. Springs, gears and all rods have been completly removed.